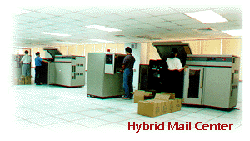 One-Stop Service
Dealing with Post office from start to finish, reduces bottlenecks and simplifies invoicing, speed up production. It's a one-stop computerized mail production and delivery service for those who routinely mail large volumes of mails. It gives you all the benefits and convience of having your direct mail produced for you. We take away the hassels of printing, processing and delivering your mailers, thus allowing you to concentrate on your core business activity.
Keep your data confidentiality
To ensure the confidentiality of your data, all our staff have to undergo security clearance and they're bound by secrecy clause in their contract of employment that forbids the disclosure of any confidential information. Our operation area is restricted to authorised personnel only. All computer systems are protected with passwords. So you can be sure that your data will be kept confidential while it's being processed.
Saving your cost
No need to purchase and maintain specialized equipment, hire additional staff or take up valuable office space to house the operations. It relieves companies of expensive tasks such as printing, enveloping, and transporting. Hybrid mail service does it all for you more efficiently.
Fast delivery
Hybrid Mail bypasses normal sorting and mail handling, we can assure that your mailers will be delivered promptly.
High quality
You can be certain that your mailers will have an impressive appearance because we use advanced laser printing and mail processing technology. Our stringent operating procedures and quality control checks will ensure that your mails will be up to your expectations.
For more information, please call 886-2-27031604 or write to
Hybrid Mail Center 8th Fl, No.89 Hsin Yi Rd., Section 3, Taipei, Taiwan 106,R.O.C.